2022.05.19
RiskTaker agrees to make an L.P. investment in ERA, a largest tech accelerator in New York City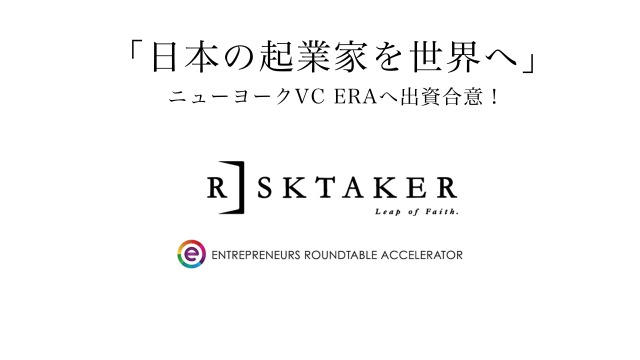 ERA – NYC's first and largest tech accelerator that supports early-stage startups
ERA (Entrepreneurs Roundtable Accelerator) is one of the leading VC firms in the United States. Its main investment areas are back-office, SaaS, fintech, digital health, and AI-related businesses. ERA has invested in four unicorn companies with valuations of over $1 billion to date and has a network of mentors for some of the most prominent startups in New York City.
We are pleased to announce that we have agreed to invest in Remarkable
Ventures 4, the 11th fund managed by ERA, as a major Limited Partner.
With the ongoing considerations of establishing a Startup Agency in Japan and the ever-growing importance of startups for economic growth, we will build a foundation for Japanese entrepreneurs to challenge the world by investing in a VC firm in New York that has produced a significant number of world-leading companies.
▼Click here for the PR TIMES article
https://prtimes.jp/main/html/rd/p/000000009.000088640.html
▼Click here for the official S-Booster2022 page
https://www.eranyc.com/