2021.09.09
[To Manny Pacquiao's uniform sponsorship] RiskTaker's logo is featured on the uniform of the WBA 6-w…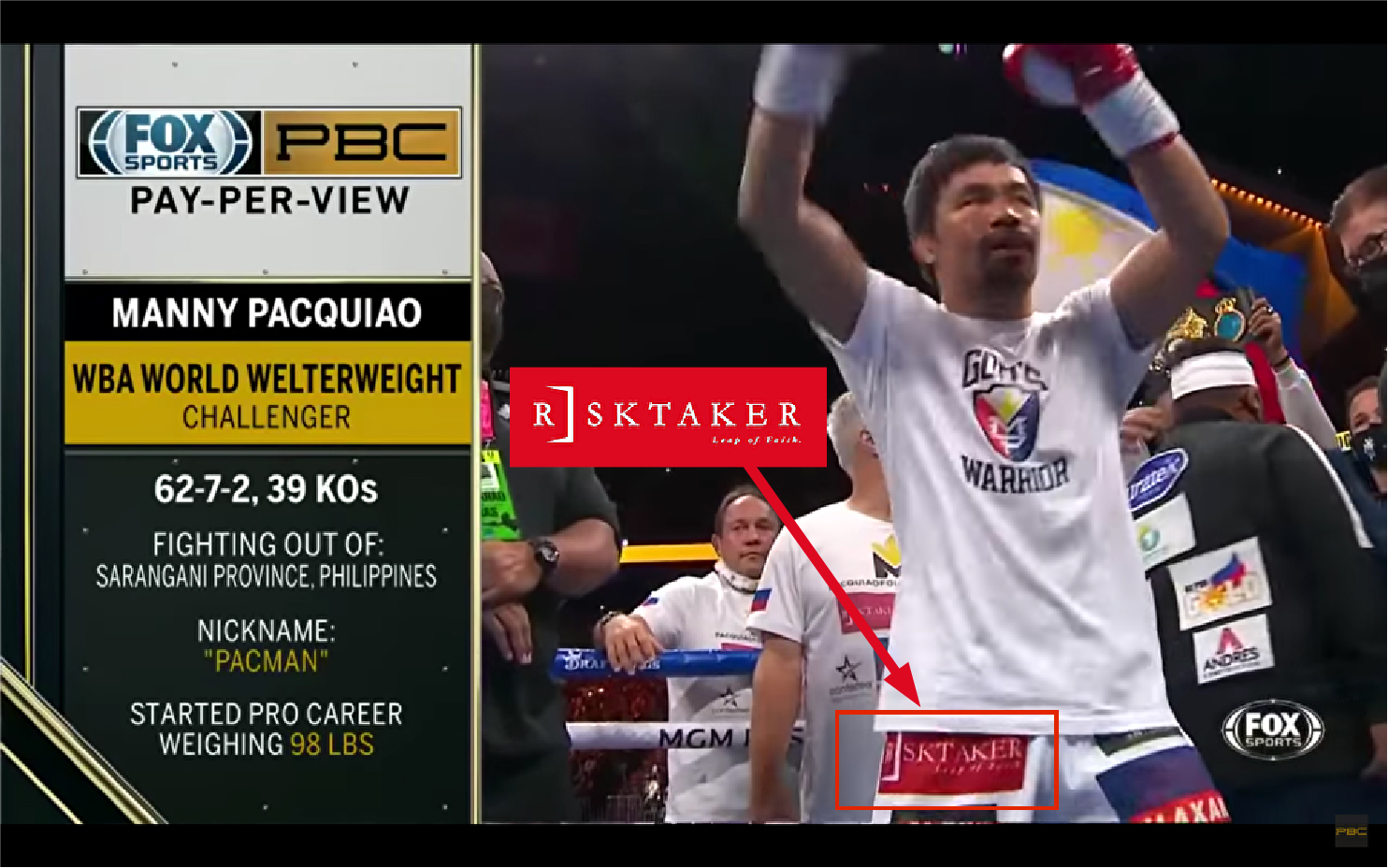 出典:Youtube-[Premier Boxing Champions]
The WBA world welterweight boxing title match was held on August 21 (Japan time, August 22).
Manny Pacquiao, who became only the second boxing champion in history to win six weight classes, is a politician and a player and head coach of the Philippine Professional Basketball League.
He is also a professional boxer from the Philippines with an overwhelming record of 62 wins (39 KOs) and 8 losses (2) in 71 professional boxing fights.
Although Pacquiao lost the WBA World Welterweight title match on August 21 (Japan Standard Time, August 22), it was a fight that did not show his age of 42, and bringing a great impact on the boxing world.
Our company's RiskTaker logo appeared on the uniforms for this fight, which could be called the culmination of Pacquiao's career.
RiskTaker supports those who are not afraid to give up and take risks.
▼Click below for the highlights of the fight.
https://youtu.be/Fs0_l5fOwhc