2022.05.09
We have decided to participate as a sponsor in "S-Booster2022"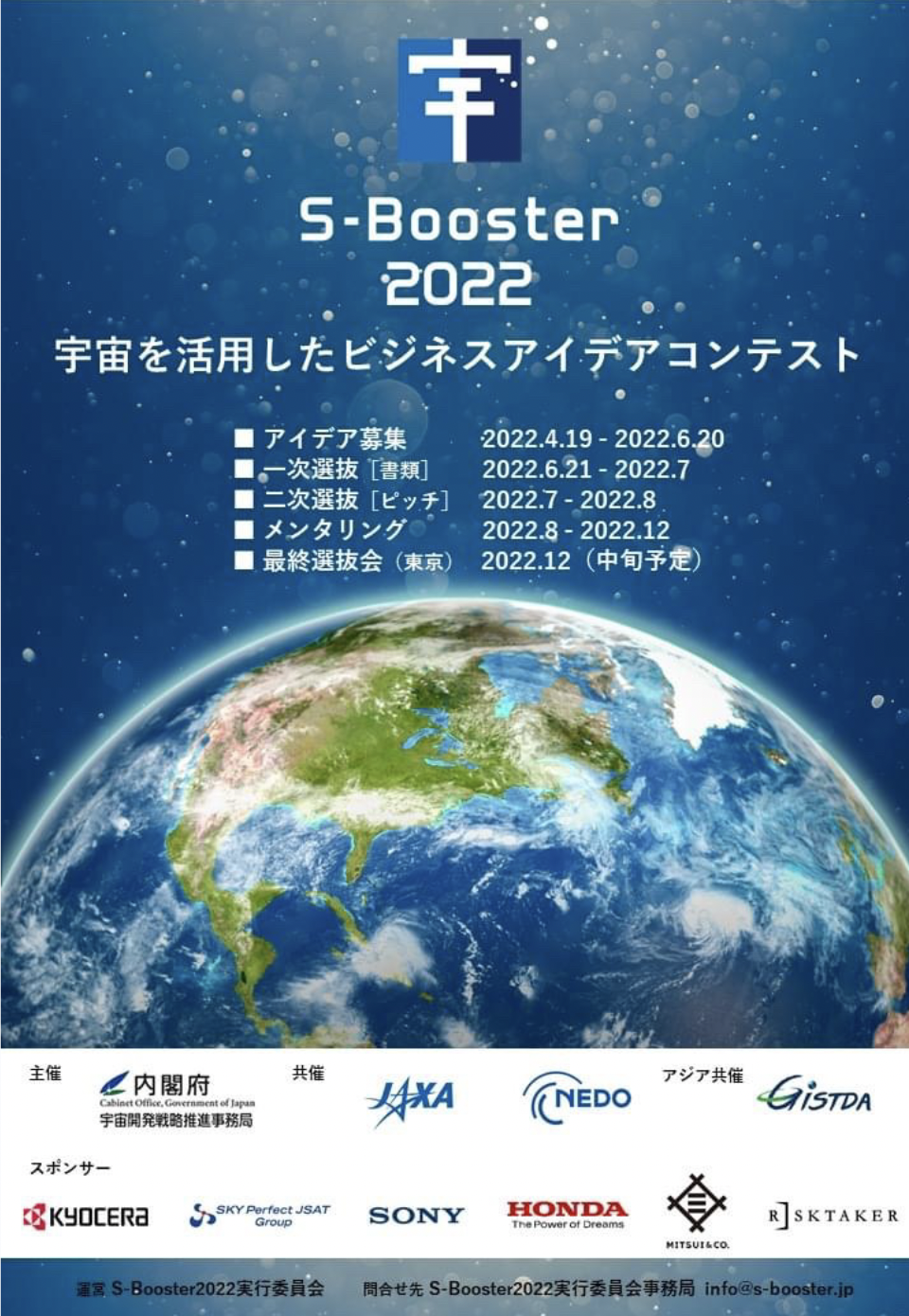 This year marks the 5th year of "S-Booster2022", a space-based business idea contest, sponsored by the "Space Development Strategy Promotion Secretariat Cabinet Office".
In "S-Booster 2022", we have set "The idea of making space a place where everyone can take on some kind of challenge", as the corporate presentation theme.
We will encourage and support risk takers to take on challenges in the unknown field that is space, as well as carry out investing activities and projects to accelerate ideas that will contribute to the realization of a better world.
▼Click here for the PR TIMES article
https://prtimes.jp/main/html/rd/p/000000010.000088640.html
▼Click here for the official S-Booster2022 page
https://s-booster.jp/2022